Well not really, but I am soo wanting (constant)warmer weather, light breezes, and afternoons in the park. It's just the beginning of February yet I find myself feeling more and more attuned with spring. Lately I have been drawn to softer candy colors like mint, lavender, rose, lilac, apricot,and peach which all seem to end up in my shopping cart. From vintage blazers to nail polishes, jewelry and shoes they all seem to be in the colors of the upcoming season. I cannot wait until Spring is indeed upon us.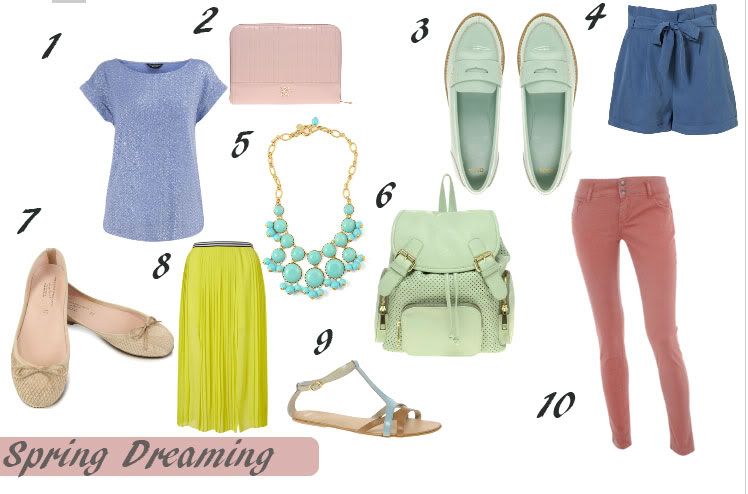 1.
Lilac zig zag lurex tee
2.
Ted Baker Blythe Quilted Laptop Case
3.
asos macabee patent leather loafer in mint
4.
Topshop Petite Cupro Paperbag Shorts
5.
Dabney Bib Necklace - Turquoise
6.
ASOS Punchout Backpack
7.
Olga Leather Ballerina Shoes
8.
Pleat Calf Skirt
9.
ASOS FABIO Leather Flat Sandals with Color Block
10.
Tall coral super skinny jeans